This is the post where we are listing out few great free tools for Mac Operating System, this is an exclusive post for our those readers who are the Mac users. But our other readers will also enjoy this post. Don't forget to bookmark this post for your future reference as it has few most useful and free application that will be helpful for you when you are on your Mac system. This is absolutely a great list of 21 Free Apps For Mac OS X That Are Absolutely Useful.
You are welcome to share if you know more free mac apps that are really useful and our readers/viewers may like.  Do you want to be the first one to know the latest happenings at appslog.com just subscribe to our rss feed and you can follow us on twitter as well.

Name Mangler is a batch file renamer that supports all common renaming tasks: Find and Replace (including support for regular expressions); Number Sequentially; Change Case; Set Extension; Add Prefix/Suffix; Remove/Insert Characters.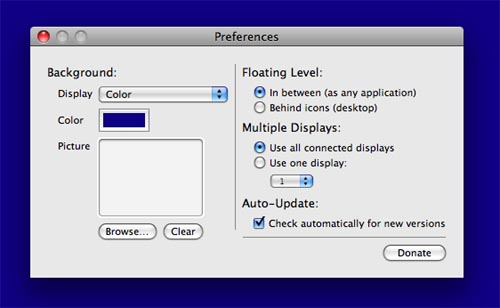 Backdrop is a simple utility to fill your screen with a giant blank window. Fill the window with a solid color or a custom image, your choice.
With Service Scrubber, you can restructure the services menu, change service keyboard shortcuts, disable and re-enable services.
iClockr is focused to show you a simple way to track your time.
EverSave is a clever tool which allows you to save all of your documents - if possible - in a specific time interval or by changing the frontmost application.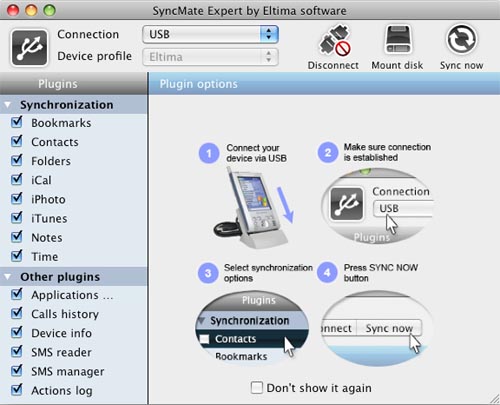 SyncMate FREE Edition is a perfect solution for information management. It is easy-to-use synchronizer for Mac and Pocket PC, that will help you keep all your documents, text messages, contacts, calendar entries and events and other stuff well organized.
Paparazzi is a small utility for Mac OS X that makes screenshots of webpages. This will help you to temporary access to the WebView for username/password info, so capture of pages behind a required login is now possible.
AppFresh helps you to keep all applications, widgets, preference panes and application plugins installed on your Mac up to date. All from one place, easy to use and fully integrated into Mac OS X.
NetNewsWire has a familiar three-paned interface and can fetch and display news from thousands of different websites and weblogs.
Pref Setter is an application used to edit plist (Property LIST) files, geared towards viewing / editing Mac OS Xs preference files. Very useful for setting those "hidden" preference settings that arent available directly in an application.
Skim is a PDF reader and note-taker for OS X. It is designed to help you read and annotate scientific papers in PDF, but is also great for viewing any PDF file.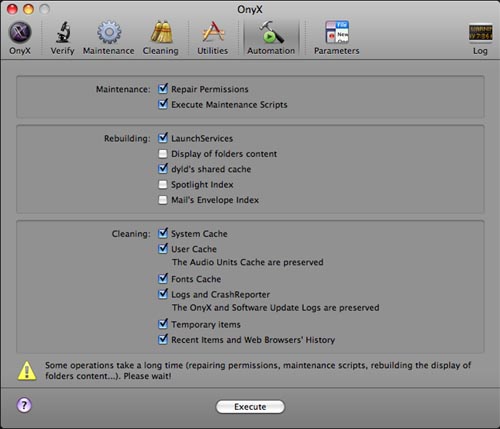 OnyX allows you to verify the Startup Disk and the structure of its System files, run miscellaneous tasks of system maintenance, configure some hidden parameters of the Finder, Dock, Dashboard, Exposé, Safari, Login window and some of Apples own applications.
Witch lets you access all of your windows by pressing a shortcut and choosing from a clearly arranged list of window titles.
Cyberduck is an open source FTP, SFTP, WebDAV and Amazon S3 browser for the Mac. It features an easy to use interface that allows to toggle between bookmarks and the browser outline view.
Syrinx is a fully customizable twitter client designed for Leopard.  Syrinx is built from two ideals efficient workflow and customization.
Visual NetTools is a set of network scanning, security, and administrator tools for Apple Mac useful in diagnosing networks and monitoring your computers network connections.
Deeper allows you to enable and disable the hidden functions of Finder, Dock, Dashboard, Exposé, Safari, Login window and many Apples applications.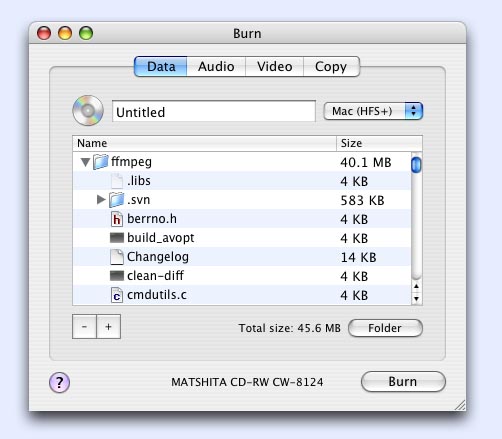 Namely is possibly the fastest way to open applications. And unlike some other launchers, it doesnt require any learning.
Punakea is a little app trying to help you cope with the day-to-day struggle of managing your files. Designed to complement Spotlight, it allows you to tag your files and bookmarks.